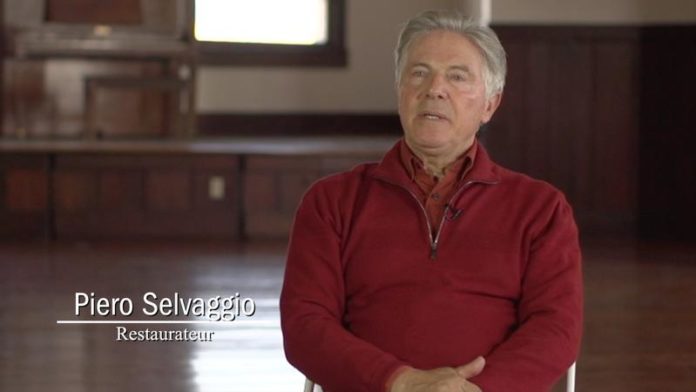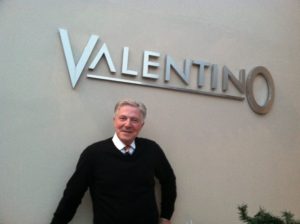 Piero Selvaggio, born and raised in Modica, relocated with his family to the USA at the age of 18. He is considered the ambassador of Italian cuisine in the US and the best restaurateur of all times. Selvaggio believes his success is tightly linked to his origins and his sicilianness. With great pride he tells us how he started at the lowest level of the restaurant industry as a dishwasher, and from there, was able to build an empire. He opened "Valentino", his first restaurant, in 1972. Today he owns three renowned restaurants generating a multimillion dollar revenue.
Piero, tell us how your passion for food and the restaurant industry came about.
My passion for food began when, still very young, I moved to Los Angeles to join my uncle. I immediately understood that with my joyful personality I would be able to make a good living in the restaurant sector, especially that part of it linked to entertainment. So I decided to dive into this world to which I owe everything. After completing my education, I felt ready to become independent and opened Valentino, my first restaurant. I soon realized I was prepared, but still very inexperienced. I had the knowledge, but not the experience. This became very clear to me when three years down the road, my business partner (he was also a chef) decided to leave the restaurant. That's when I realized how much I still had to learn. That's when my adventure in the restaurant world began, and it still continues today.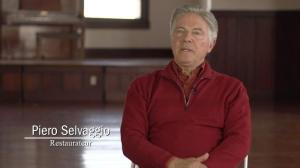 You relocated to the states as an adolescent, so I would expect you to consider yourself more American than Italian, yet I read that you feel a very strong bond with your native country. Can you tell us more?
To understand how strong my bond is with Italy, consider that I've lived in the US since late 1963 and I still have an Italian accent when I speak English. I love listening to Mina, Celentano, I am a fan of the Juventus soccer club, I love Ferraris and all the excellent products that have been made in Italy in the last 50 years. I still play Italian crossword puzzles. I believe I'm the perfect example of an Italian-American who strongly believes in the bicultural heritage that can be provided to an individual by the two cultures. The bond with my native land is strengthened by my work, by my passion for all that I do, by my love for gastronomy and by having crossed paths with great chefs. Belonging to what I consider, after 17 years, a large (Italian-American) family has enabled me to promote Italian cuisine worldwide. For example, next week I accepted to lead a VIP tour in my beloved Sicily. It will be a week dedicated to art, to beautiful Sicilian culture and traditions, but especially to good food and wine.
A pioneer of Italian cuisine in the USA and of the wine movement of the 70s and 80s, today you're considered a leading expert in American catering (http://chscsite.org/piero-selvaggio-on-history-of-l-a-italian-restaurants/)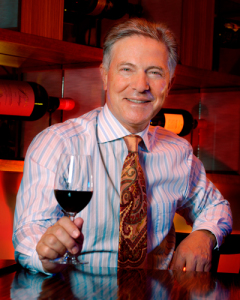 Together with Lidia Bastianich, I'm among the last of a generation who had the luck of starting our careers in the 70s. Years of pioneering, pure mission, in a gastronomy world that was just awakening, realizing the strong generational change that was taking place. That era gave rise to cooking schools, food fads, food TV, American "hunger" for Italian gastronomy. I was inducted in the Who's Who of Food & Beverage in America, in the Italian Trade Commission's Hall of Fame and among others, I received several James Beard awards and the Wine Spectator Grand Award since 1982. Of all the awards for my contributions to the food and wine sector in Italy and in the US, what I'm most proud of is being considered an ambassador of Italian cuisine.
NIAF, the most prestigious Italian-American organization of the world, in collaboration with PBS has recently produced a documentary series on Italians who have written the history of the Italian community in the USA. Yours is one of the success stories included in this TV series. How much does this make you proud and why.
http://www.pbs.org/video/2365431848/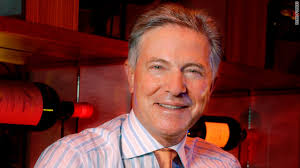 I am very proud of my Sicilian origins. In the last 50 years I have been profiled with all the various stereotypes on Sicilians abroad. From Sicilian = mafia, to Sicilian = great hospitality, Michelin stars and celebrity chefs. Now Sicily is considered one of those places that MUST be visited before departing this world, and I'm very proud of this!
Is your cooking influenced by Sicilian cuisine?
I owe a lot to Italian cuisine, to the chefs who have inspired and taught me, but also to those that I have seen grow in my kitchens. I re-fell in love with an Italy that I did not know and understand as a young emigrant. Mine is a universal cuisine, I also cook modern versions of Sicilian dishes. I don't believe in regional cuisines. I believe in a theme-based cuisine revisited using high quality typical products, as all the best chefs do. This is also subject of inspiration and development. This is how to become "Trend Makers" instead of "Trend Followers".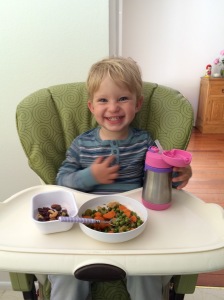 As if all that you have achieved so far wasn't enough, you also found the time to write "The Valentino Cookbook".
Yes! This year I turn 70, and I decided to focus on the most beautiful book of my life: my family. I have a wonderful wife and two fantastic children and it is to them that I want to dedicate this part of my life.
Tiziana Ciacciofera Triolo for SdG Intl
Photos: Courtesy and property of Mr Piero Selvaggio. Unauthorized use is strictly prohibited.