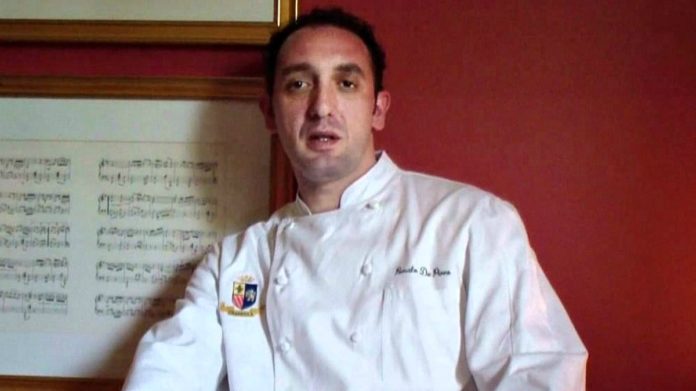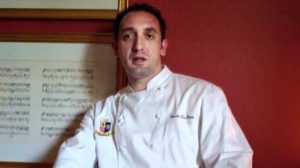 Renato De Pirro was born in Tuscany and now, after a brilliant career in the most renowned kitchens of the USA, he has become the Corporate Chef of the prestigious Lombardi Family Concepts Restaurants . De Pirro, who graduated from the IPSAAR Spoleto, began his career at the Locanda di Ansedonia in Grosseto and then managed his restaurant La Ribotta on Monte Argentario. In 1999 he moved to the USA where he ran, as Executive Chef, the kitchens of the Red Earth, respectively, in the Red Rock Resort & Casino and the Osteria del Circo at the Bellagio Resort in Las Vegas, Nevada. In 2010 he moved to Houston, Texas, to head the kitchens of the only 5-star luxury Italian Hotel, Hotel Granduca.
He has been a featured chef on numerous regionally and nationally televised cooking shows, including the Food Network, and was a Silver medalist in the World Cup of Culinary Arts. He also won the Third Annual Bertolli Sous Chef Award, which honors the rising stars of the culinary world and he is the only chef in Texas certified by "Accademia Barilla".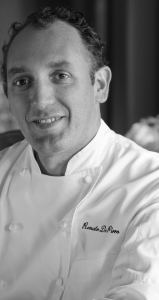 Renato, tell us about your passion for this job?
The passion was born partly out of necessity, a little to make up for my cravings, meaning that as a child I wanted to do art school, but my family decided that it was not a good choice and mostly not very profitable. Then when I heard about the opportunities that the hotel sectors could offer I decided to undertake these studies and then the profession.
What motivated you to leave Italy?
Certainly the desire to learn, that I still I have and that keeps me going. I am a person who, after having "absorbed" knowledge, must move forward to try new things. So I came to learn a new culture, a new language, a "new all", very exciting and challenging.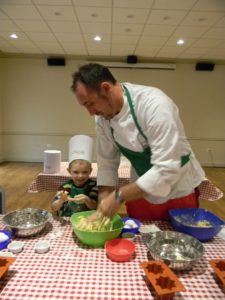 If you had to describe your cooking, how would you describe it?
My cuisine is Italian, the cuisine of the tradition, one that goes from north to south, that I have been representing for the past 20 years abroad. Of course, it is no longer identifiable with the cuisine of our grandparents, the recipes have evolved and they are obviously revisited but it is certainly the cuisine of our typical products. And it is with great care and a deep research for local products that I can adapt our cuisine to what we are being offered outside of our territories.
Did you have to change your style to get closer to the taste of the American clientele or were you able to maintain the authenticity of the Italian cuisine?
It depends on the context and the possibilities of expression that I have, but everywhere I had my small or big wins. I always try to defend the authenticity of our cuisine, but you have to keep an eye on profits and you must have a lot of patience with people who have a dated vision of Italy, from what little they know. So it's up to us to educate and teach what we really are. In recent years thanks to many factors, things are changing and you see a turning point where the people perceive the difference between Italian and Italian-American cuisine more and more, especially with regard to our products.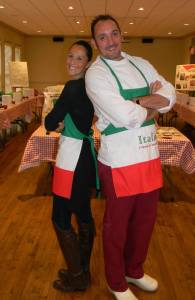 Tell us about this new adventure in the ambitious project of Alberto Lombardi?
Alberto Lombardi is one of the pioneers of Italian restaurants in America, since he opened his first restaurant almost 40 years ago in Dallas. We are preparing an expansion of our restaurants not only in Texas but also in California and Mexico, hoping to continue to "engage" people with our traditional cuisine!
If you were to give an advice to all new recruits who are entering the world of restaurants that want to go after "the American Dream", just like you, what would you suggest ?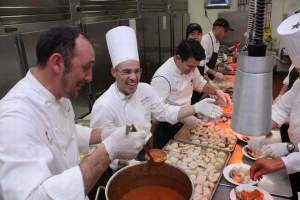 The American Dream does not exist! WE ARE The American Dream, who build it with our work and our passions. With work and determination you get in America, Australia, everywhere.
Now a request: what plate would you suggest for Christmas Eve to our Italian audience?
Well, a nice grilled fish served with lentils … many lentils and we hope for the best! Best wishes to all the readers of Scelte di Gusto for a prosperous 2016!
Tiziana Ciacciofera Triolo
Head of Foreign Relations for SdG International