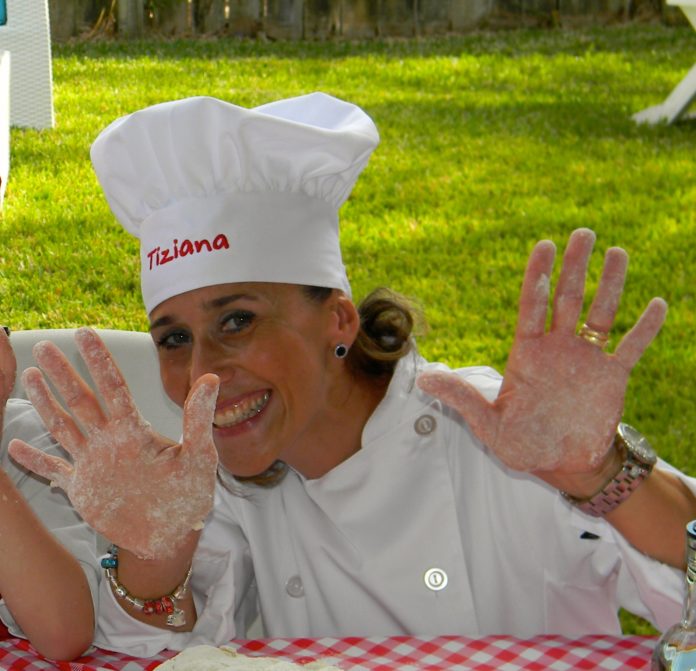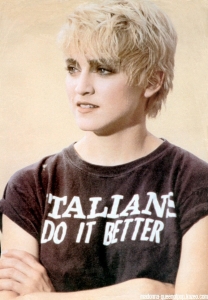 Italians do it better. This provocative statement was printed on one of pop star Madonna's T-shirts in the 80s. It was a continuous "wink wink nudge nudge" referred to what Italians do better. And despite the allusion was sexual, many Americans thought of meatloaf, instead; a homemade dish popular in Italy and widely diffused in the States. But the history of Italian cuisine abroad should still in great part be rewritten in order to shatter culinary beliefs regrettably exported by immigrated improvised catering pioneers that still depict Italians eating spaghetti with meatballs and, sacrilege, pizzas with corn and pineapple slices, or carbonara pasta full of whipping cream. This is not Italian. This is not healthy.
Ciacciofera, to educate to appreciate real Italian taste and traditions. Even by opening a blog. Certainly not the first. But what's its competitive edge?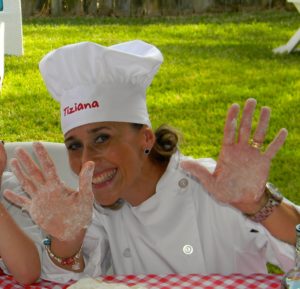 Other that seeing her children happy and accomplished, what more can a mother want from life? Sharing the same dreams and passions with them! In 2011 I relocated to the USA, where I directed programs and marketing of the Italian Cultural and Community Center of Houston (ICCC) for almost 5 years. Meanwhile, my "little" Désirée stayed in Milan where she graduated at world-renowned Bocconi University, first in Economics and Management of Art, Culture and Communication, and subsequently in Marketing Management. During these years, my work brought me increasingly closer to the food & wine sector, and led me to become a point of reference for the promotion of all that's authentic Italian. Last January, I left the ICCC to manage two prestigious restaurants in Houston, and since I want to continue to carry out my mission as "Ambassador" of Italian taste and healthy eating, my daughter and I decided to open a blog. This was followed by the idea of creating something different than the many blogs already existing. We both love sports and healthy eating, so we thought of pivoting our blog around these passions of ours. Thus the name Eat Healthy, Eat Italian℠, in Italian Mangia Sano, Mangia Italiano℠ (www.eathealthyeatitalian.com – https://www.facebook.com/eathealthyeatitalian/).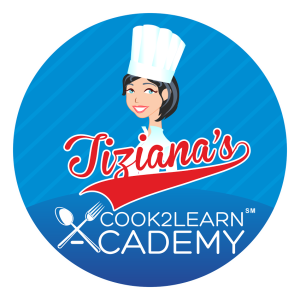 Traditional cuisine and basic recipes of the Italy that cooks and eats. From north to south to preserve traditions?
Our blog's goal is to help the public to understand that eating healthy doesn't necessarily mean giving up taste and the traditions of the excellent regional Italian cuisine. Our recipes are products of careful studies of ingredients and their pairing, making sure not to give up the pleasure of eating well. We received many offers to add the caloric intake of each dish to our recipes, but that's not our goal. Instead of keeping track of calorie intake, we want to focus on what we eat and on our body's health.
Nutritional education and Mediterranean diet. How much do Americans know?
In the last few years, Americans have launched nutritional education campaigns, especially aimed at children, also at a federal level. Our blog fits in perfectly in this social context that is pushing American culture to start paying much more attention to exercise and what you eat.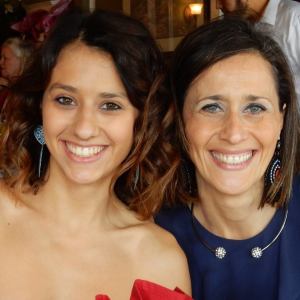 My new nutritional and cultural education program aimed at children fits in this context, a format designed by me when I was at the ICCC and later revisited within a much bigger project signed exclusively by me and offered under the new brand Tiziana's Cook2Learn Academy℠ (www.cook2learn.com).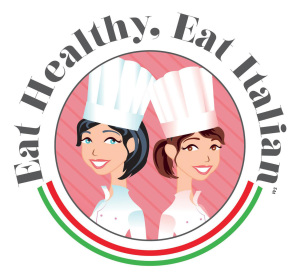 The format uses cooking classes as a tool to teach children Italian culture of taste and of healthy eating, through the execution of authentic traditional Italian dishes, and concurrently transfers didactic/pedagogical competences rich of cues for observation and experiences that are the foundation for the comprehension of basic concepts of physics, chemistry and mathematics.
The program is present on all social platforms. Follow us and contact us if interested in greater details (https://www.facebook.com/tizianascook2learnacademy/).
What initiatives will you promote on your blog? Do you plan to establish synergies or collaborations?
We are currently moving our first steps in a world that sees us as leading promoters of a lifestyle, not only food. And despite having started only one month ago, we have already created synergies with other food bloggers and we will shortly launch cooking classes throughout Texas, with the ultimate goal of touring the entire USA. Within our blog we will create sections to which relevant professionals, nutritionists and personal trainers will be able to contribute. Désirée, for example, in the last year has been following with great dedication the Bikini Body Guide program of the Australian personal trainer Kayla Itsines. This led her to create ITSDESIFIT, an Instagram fitness account with over 4000 followers to date.

You and your daughter. Not only Italian, not only southern Italians, but especially Sicilians, thus raised with what is probably the richest, most diverse cuisine of the country, and yet you both have an enviable shape. The proven proof that a healthy nutrition allows not to gain weight?
Our lifestyle pivots around sports and a healthy diet without giving up good food. Eat Healthy, Eat Italian℠ as well as Tiziana's Cook2Learn Academy℠ are designed to guide you towards a healthy lifestyle without giving up the pleasure of good food.
Alessandra Verzera
Translation : Kelly Ann Larkin